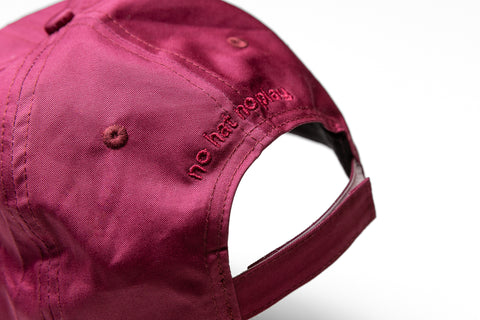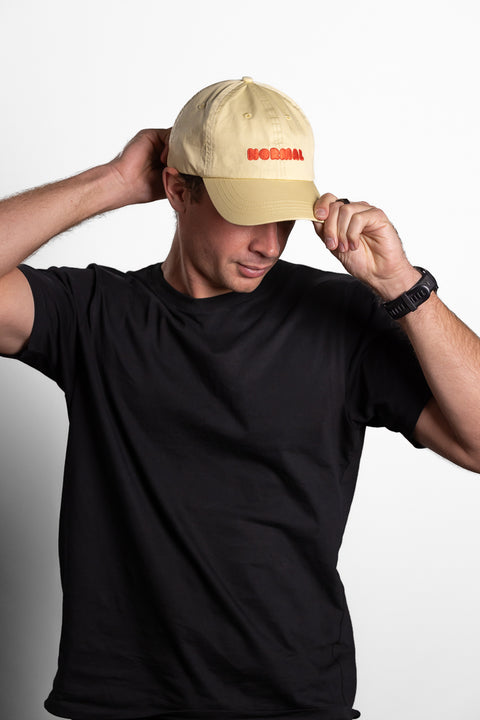 The Cap
Business at the front and party at the back, with a cheeky slogan to turn heads.
🙌 Bring a little bit of IYKYK energy to your day with our limited edition caps.
😉 Choose from our extra-cheeky 'good head' cap in cream or our oh-so-subtle 'no hat, no play' cap in burgundy.
👏 Your gorgeous sun-safe head is changing the world: all profits go direct to our next free, inclusive online sex-ed course. 
👇 All the small things:
Classic 6 panel cap
100% cotton
Stitched air holes

Adjustable velcro back
What's the final date to place my order & avoid missing out?
We're placing a one-off order for limited edition merch to support free sex-ed courses,
To avoid missing out, please get your order in by August 22nd (unfortunately we can't guarantee availability after that point).
Your order will then be made, shipped to us and sent out to you by September 30th.
What will my order arrive in?
Your delivery will arrive in an unmarked, padded mailer bag - no need to stress about the neighbours opening the wrong package.
When will my awesome new merch be delivered?
Your merch will be made to order, shipped to us and delivered to you by September 30th.
You'll also receive an email reminder after purchasing, and a message from us to let you know when it's left our facility to find its way to you!
Where does Normal ship to?
Currently, we only ship our toys and sex essentials to customers in Australia (but we're hoping to change that soon, so stay tuned!).
However, our free and inclusive sexual wellness education resources are used in over 40 countries and counting - funded by sales of our products. So feel free to check them out, wherever you are in the world.
What if I order other products along with my merch? Will they be delivered at the same time?
We're placing a one-off order for this limited edition merch, which means we expect it to arrive at our facility and be sent out to you by September 30th.
If you're planning on ordering toys, essentials or our conversation starters (The Sync Set) alongside your merch, you can:
Place a combined order and wait for everything to be delivered together,
Make two separate orders now,
Reach out to our customer support team and ask them to separate your order so you can receive your other products earlier - you can reach them by emailing hey@itsnormal.com.
For convenience, we recommend option 2 - but it's up to you!
Our caps are one-size-fits-all, and for our pullovers, the sizing is as follows:
XS: Width 52.7cm, Length 63.5cm
S: Width 55.6cm, Length 66cm
M: Width 58.1cm, Length 68.9cm
L: Width 61.0cm, Length 71.8cm
XL: Width 63.8cm, Length 74.9cm
XXL: Width 69.2cm, Length 80.0cm
XXXL: Width 71.8cm, Length 82.55cm
What if I have other questions?
Check out our general FAQs page, and if you can't find what you need, send an email to our friendly customer support team via hey@itsnormal.com.