The Body Confidence Course
Stop avoiding mirrors, positions and conversations... and turn down the noise, so you can get back to enjoying sex.
Body confidence issues will affect all of us at some point in our lives. And while they can have a huge impact on sex, dating & relationships, the good news is there's actually a lot you can do.
In this free course, two experienced professionals share their insights and tools to help you become more comfortable and present in your body - in and out of the bedroom.
Meet your expert team
Welcome to the Body Confidence Course! Meet the experienced pracitioners who'll be guiding you, Rashida and Georgia.
Rashida Dangarwalla (she/her) is a Registered Psychologist and founder of Flow State Space. In living, studying and practising Psychology globally, Rashida has a broad and lived experience in understanding how society and culture influences identity, confidence, mental health and how we experience ourselves.
More about Rashida
Rashida works with individuals and couples in session and applies a range of evidence-based modalities including mindfulness, psycho-dynamic, existential, humanistic, cognitive behavioural therapy, acceptance and commitment therapy. She's developed online courses, runs workshops for community and she's a familiar name in the Australian media landscape. You can learn more about Rashida's practice here, and follow her work on Instagram at @flow.state.space.
Georgia Grace (she/her) is a certified sex & relationship practitioner and co-founder of Normal. With years of qualifications and experience in somatic sexology, she works in session supporting couples and individuals, and develops new products and courses to make sexual wellness accessible for everyone through Normal.
More about Georgia
Georgia appears regularly in the media - writing for a range of global publications, commenting on trends in culture, and talking about all things sexual wellness on TV, culture, podcasts and more. 
You can learn more about Georgia's practice here, and find Georgia delivering bite-sized education for over 50,000 followers at @gspot._ on Instagram.
Welcome to the course
Rashida and Georgia break down what to expect in this course, and discuss the foundations of body confidence, different therapeutic tools, and how it's all connected to pleasure.
The 'what' and 'why' behind this course
This is optional viewing for those who want to go a little deeper a.k.a. therapy nerds, this one's for you! Rashida & Georgia take a closer look at how practitioners define body confidence, and examine the many cultural influences that shape how we perceive our bodies.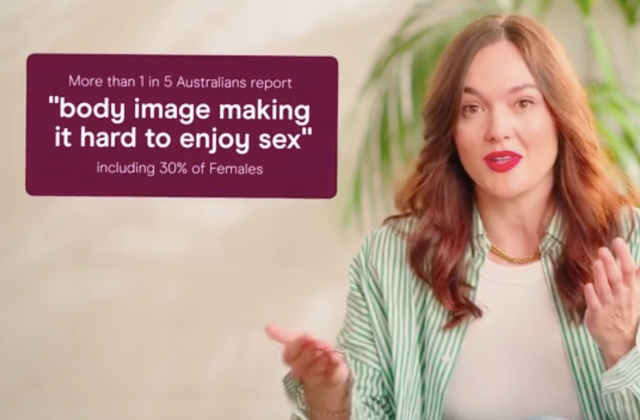 The research behind this course
Normal co-founder Lucy Wark dives into the data on the most common body concerns, where our anxieties come from & the most effective ways to work on body confidence.
Watch video
What is Body Confidence?
'Body confidence' is an individual thing, and it will look and feel different for everyone. But there are a few common themes & concepts used in therapeutic settings to explain the different sides of body confidence.
Read guide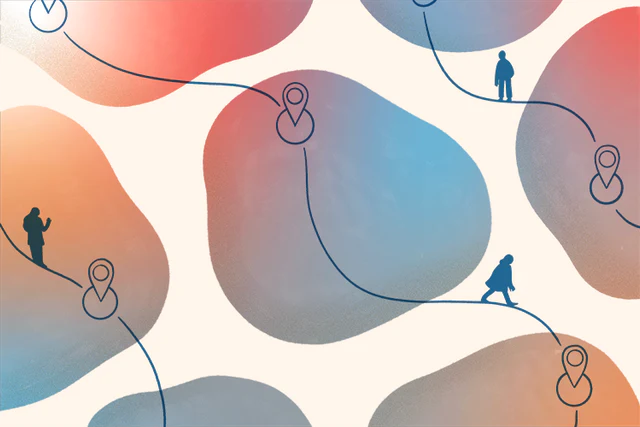 When Should I See A Professional?
Wondering if you might need or benefit from individualised support with body confidence issues? Here's our advice on when it might be a good idea to seek out additional support.
Read guide
Episode One: How we think about our bodies
In this episode, Rashida and Georgia examine how and why your thoughts impact body confidence. They look at the difference between 'body positivity' and 'body neutrality', cover a few key therapeutic tools, and explain how to apply them to feel more connected to your body.
Episode Two: How we feel about our bodies
Our emotional experience is directly related to how confident we feel in our bodies. In this episode, Rashida and Georgia address why many people get stuck in a cycle of feeling bad about their body, and how 'body checking' can affect your sexual and non-sexual experiences. They also explore how to realign your values and feel better during sex.
Activity: 'Dear Body' & Body Checking
Join Rashida as she explores how to bring more compassion to your body & reduce practices like 'body checking'.
Watch video
Unpacking Our Emotions
'What emotion is that?' might feel like an obvious question! In this guide, Georgia & Rashida explain why fine-tuning our emotional radar is an important step in changing our relationship with our bodies.
Read guide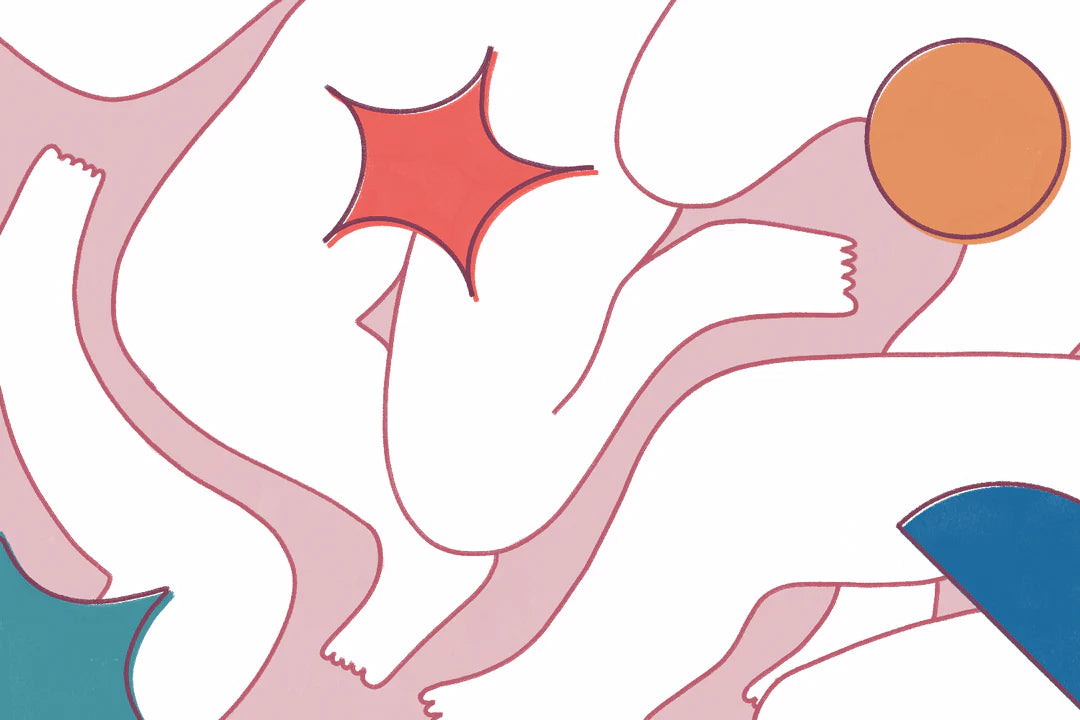 What is Body Checking, and How Can You Reduce It?
Repeatedly 'checking' on specific aspects of our appearance throughout the day can have a huge negative impact on our body confidence - here's how to reduce the noise.
Read guide
Episode Three: How we think and feel about our genitals
In this episode, Georgia and Rashida look at common concerns people have about their genitals, what influences misconceptions about what genitals 'should' look like, and how this can affect your sexual experiences. They'll also teach you how to break the avoidance cycle, how to feel more confident being naked and more present.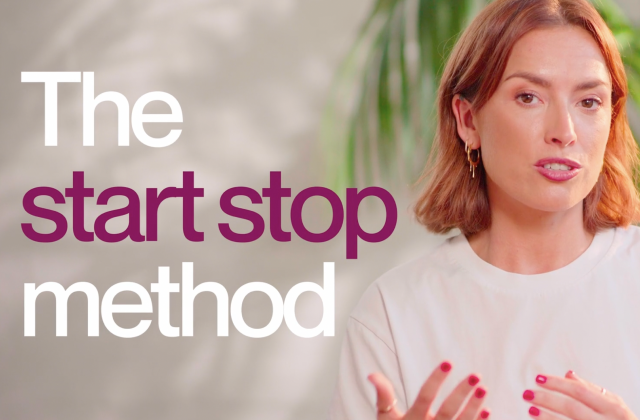 Activity: Start-Stop, Body Mapping & Masturbation Prompts
Join Georgia as she explores three exercises designed to help overcome anxieties about genitals and feel more pleasure, solo or together.
Watch video
Understanding Our Habits & Breaking the Avoidance Cycle
It's easy to avoid looking at or touching our genitals, especially if we experience shame or insecurity about them. This guide explores how to move away from the avoidance cycle.
Read guide
How To Support a Partner on Body Confidence
It can be tricky to know how to help a partner struggling with body confidence, but here are a few great ways you can support their journey.
Read guide
Perspectives on confidence from our community
We've all had different experiences with body confidence, but at some point it's really common to not feel great about your body. We invited the community and friends of Normal to share their experiences. We laughed, cried and cried-laughed filming with them - and we're so goddamn lucky to have learnt so much from them!
Andrew Gurza reflects on disability, confidence & pleasure
Disability awareness consultant and Chief Disability Officer of Bump'n, Andrew Gurza, shares his thoughts on disability, confidence & pleasure with our co-founder Lucy in this interview.
Courses & research
Our products help to fund free, inclusive online sex education courses like this one - and research informing better social conversations about sex.
The Big Sex Survey
Better conversations begin with better data - so our annual survey of sex, dating, relationships & intimacy in Australia is here to close the data gap on these critical topics.
Explore the survey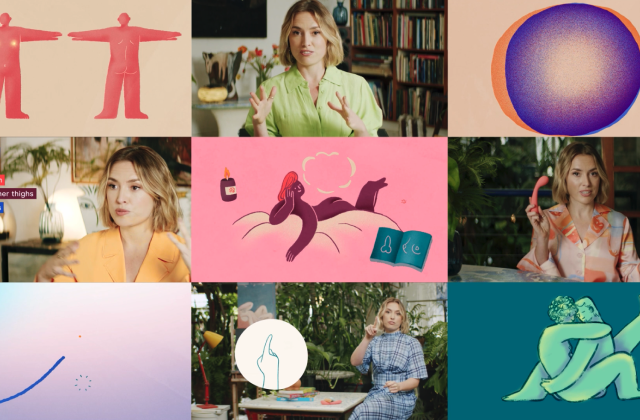 The Modern Guide to Sex
Join learners in over 40 countries and explore our introductory course, covering the fundamentals of good sex - from health & anatomy to pleasure, consent & libido.
Explore the course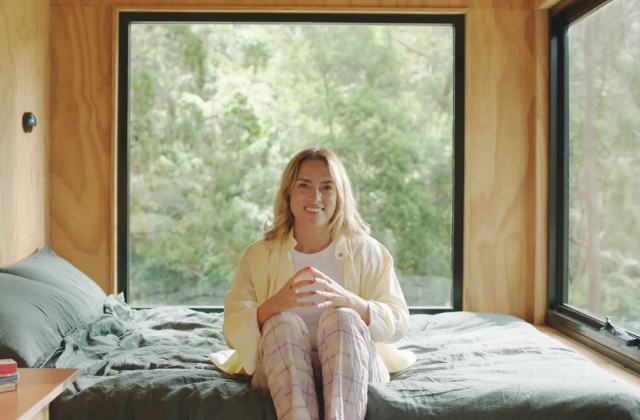 Come Together
Work on issues like desire, stress & communication with Georgia Grace, and relax into a beautiful Australian bush setting with Unyoked.
Explore the course
Explore more guides
Explore a whole library of educational guides, created by the sexperts on the Normal team.