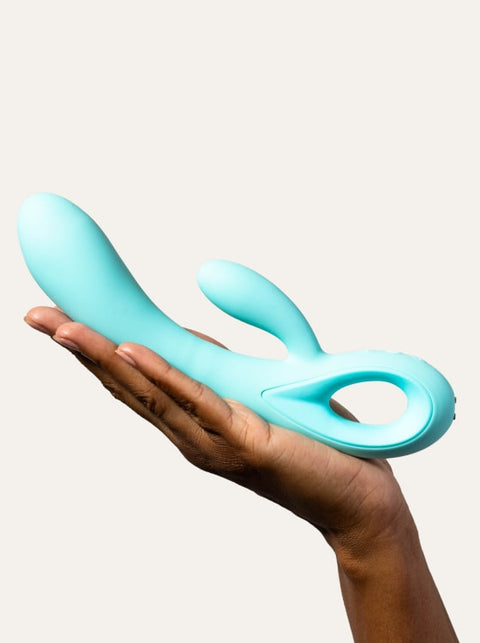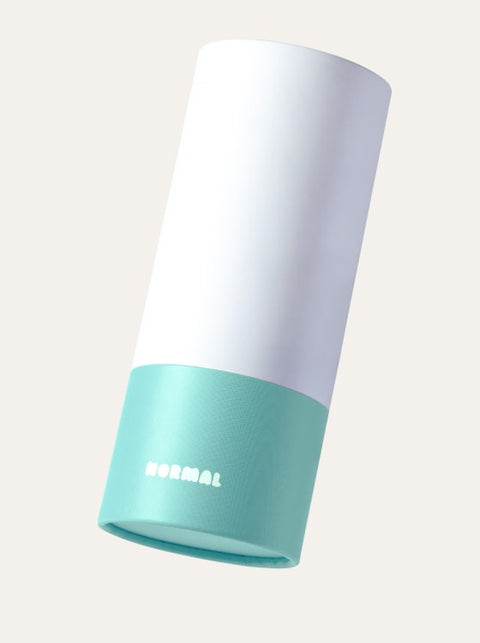 Piper
Blended stimulation for powerful, full-body pleasure.
Show more
Piper is designed to create deeper orgasms using blended stimulation - combining internal stimulation of the vagina, plus external stimulation of the area around the clitoris and the vulva.

If you find that penetrative sex is enhanced by stimulation of the clitoris (or if you'd like to find out!), Piper could be a great option! 

No regrets, with 100 night exchange
Life is too short for sex toy regrets!
If you don't love your toy for any reason, return it within 100 nights for store credit.
Discreet shipping & billing
No need to worry about the neighbours - all orders arrive in unmarked mailer bags
Billed discreetly as 'Normal Wellness'
Premium body-safe materials
Made from non-reactive, non-porous materials.
Free from all the nasties (phthalates, PVC, vinyl, jelly rubber, TPR/TPE & latex).
Loved by 25,000 very satisfied Aussies
Designed to make sexual wellness products stress-free, shame-free & regret-free
Australia's best-reviewed sex toy brand Trustpilot: scroll down to check them out for yourself👇
Our sex coach Georgia introduces Piper
Certified sex coach Georgia Grace delves into the anatomy of pleasure, shares her favourite techniques, and explains how to make the most of Piper in this easy how-to video.
Easy USB charging & up to 2 hours per charge
Comes with a complimentary reversible collection bag for all your favourite things
Quick responses and ongoing advice from our knowledgeable team

Piper Reviews
She's such a vibe.

What a great vibe. Piper is perfect for the gspot vibe.

Fun alone and with a partner 🩵

Great but...

I've had to have it replaced as it starting malfunctioning. Second time with a Normal product, so not a great track record.

What can't Piper do?

Clitoral stimulation? Piper's got you covered.

Full vaginal penetration? Piper's got you covered.

Safe way to explore anal play? Piper's got you covered.

Love the look, feel and function. Ripper combination for hitting those pleasure spots.

Goes the distance

Seriously intense stuff!

And the boring (but still exciting) bit - holds charge forever and a day.
Reviews Loaded
Reviews Added
How to explore Piper
1. Blended is better: Combine clitoral and g-spot stimulation with a feeling of fullness for deep, powerful solo orgasms.

2. Got your back: Use Piper's easy-grip handle to explore prostate and perineum stimulation, and take pleasure for people with penises to new heights.

3. Give and take: play with control by letting your partner watch and decide the pace of your blended pleasure.
Where to use Piper
Piper's built to pleasure both internal and external areas of the body – that means more fun, stimulation and orgasm-potential all over.

Use the larger arm to stimulate the g-spot, a-spot or cervix, while the finer arm brings sensation to the labia, perineum and clitoris.

Not just for vulvas, Piper's a pro at prostate play, streamlined for subtle anal stimulation (remember a quick clean after use).
Recommended
You may also like these products
Where can I find the instructions for my purchase?
We deliver a paperless digital product guide to you via email when you make your purchase. 

Additionally, all of these product guides are stored here permanently.
If you have more questions, feel free to check out our General FAQs - and of course, our friendly customer support team are just an email away at hey@itsnormal.com!
What do Normal products arrive in? What's included in my delivery?
Your toy will arrive with a charging cord and a complimentary collection bag for storing your sexual wellness essentials.
We are committed to making our products as sustainable as possible (and we know what it's like to lose the instructions at the worst moment), so your paperless product guide will be emailed to you in advance of your product arrival (and you can find all of the product guides here whenever you need them).
What are your toys made from? Is it body-safe?
All of our toys are made from non-reactive, non-porous body-safe silicone, and free from all the nasties (phthalates, PVC, vinyl, jelly rubber, TPR/TPE & latex).
Plug one end of your USB charging cord into a USB port, and connect the other end to the toy.
Our toy charging ports are in different locations and may look different on some toys, so we recommend you check the product guide for your specific product to confirm how to charge.
We recommend giving toys at least 2 hours to reach full charge and regularly charge to keep your toy in best working order.
What will it say on my bank or credit card statement?
We're discreet in the streets, and great in the sheets 🥰
Your purchase will be billed discreetly as a purchase from 'Normal Wellness'.

Your product will arrive in a sealed, biodegradable mailer bag, with no logo or markings indicating that it is from Normal.
Where does Normal ship to?
Currently, we only ship our toys and sex essentials to customers in Australia - sign up for our mailing list to hear all about it when we launch in new places!
And our free inclusive sexual wellness education resources are available globally, and already used in over 40 countries and counting.
Check out our library of guides and articles, our courses The Modern Guide to Sex and Come Together, and our popular Instagram (where we do bite-sized education all year round) here!
What if I have other questions?
Check out our general FAQs page, and if you can't find what you need, send an email to our friendly customer support team via hey@itsnormal.com.